**

Seasonal Food Fridays is no longer a feature on the blog. Sorry!

Howdy Friends!

I've been wanting to do a weekly "themed post" for some time now and I've finally realized just what to go with as my subject....

**

Seasonal Foods and Recipes!

Starting today and on each Friday, I'll be featuring a seasonal ingredient or food item and including a recipe that uses it in some way. Right now, because it's Spring (at least in this part of the world) I'm going to be showcasing food items that are now readily found in grocery stores, butcher shops, farmer's markets or pretty much anywhere that food is purveyed. It could be a particular vegetable or fruit, a certain meat or other form of protein. It might be herbs or spices... you get the idea. If it's a food that is prevalent at this time of the year, whether in nature or in a particular culture, it meets the criteria!

If anyone has a special request, please feel free to let me know in the comments section of a recent post or by sending me an email. (My email address can be found in the tab titled "Contact Me" at the top of this page or through my profile page) I'll do my very best to honor each request. For my dear friends who live in other parts of the world where the seasons are different, (and for anyone who would like to) I do have a "print friendly" feature at the end of each post, so you can print any recipe that you like and save it in your recipe box until that food item is "seasonal" or available in your neck of the woods! So.....

Welcome to Seasonal Food Friday!

Today's Seasonal Food is.....

Asparagus
There are two basic types of Asparagus. Green and White. (there is also a purple version found mostly in Europe) The Green version of this long nubby pencil shaped shoot is generally more prevalent in your neighborhood grocery stores and on the menus of more mid priced, family style restaurants. It's more precious counterpart White Asparagus, which is grown without sunlight to keep it from turning green, has become more readily available in recent years. It was at one time found primarily in the "higher end" dining establishments and the produce departments of gourmet style retailers. Farmer's Markets have been offering both options for many years because of their tendency toward more unique or "Artisan" food production. It is, of course, most abundant in early to mid spring, but some version of fresh Asparagus is now available year-round at your local grocery store, since transportation from warmer regions has become more common and streamlined. There is also the frozen version (which has become a bit more tolerable with the introduction of "flash freezing" methods, but for the purpose of this feature we're going to stick to the fresh product)
Prosciutto Wrapped Asparagus with Mascarpone Cheese
2 Lg Bunches of Green or White Asparagus (long thin stalks are best)
1/2 Lb of Prosciutto, sliced paper thin
8oz Mascarpone Cheese
Extra Virgin Olive Oil
Balsamic or Red WineVinegar
Sea Salt and Fresh Ground Black Pepper
Bring 3-4 quarts of liberally salted water to a boil in a large stockpot or deep wide skillet. Check the asparagus over for any dark spots or bruising and cut off the bottom 1/4 or 1/3 where the stalk can get tough or "woody". If the asparagus you have seems a bit too tough overall, you can peel it with a vegetable peeler (as you would a carrot) to get down to the more tender flesh. (White asparagus generally doesn't need to be peeled)
When the water has come to a rapid boil, add the asparagus and cook for about 3 to 5 minutes. Remove with tongs or a large strainer and immerse immediately in a bowl of
**
salted ice water to stop them from cooking further and retain their bright color. Remove them from the ice bath when cooled completely onto paper towels or a clean tea towel.
**
Note: No, that wasn't a typo. I wrote that correctly. Salt is added to ice water baths by many chefs when "shocking" vegetables, so that the seasoning that is imparted during the cooking/blanching process isn't lost in the ice water bath. Trust me, it makes a difference.
Once asparagus has cooled, lay out an equal number of slices of prosciutto to asparagus spears on a clean cutting board. If using the pencil thin asparagus, you may want to cut each slice of ham in half, lengthwise. Using a butter knife or small spatula, spread about 1 Tbls of the mascarpone cheese on each slice of ham, being careful not to tear it. (I take the mascarpone out of the fridge about 10-15 minutes before I'm going to use it so it can soften up a bit more)
When all of the ham slices have been spread with the cheese, take a spear of asparagus and roll it up in a slice of the ham. Arrange on a platter and drizzle with vinegar and olive oil. Sprinkle some sea salt and fresh cracked pepper over the whole platter. You can chill them in the fridge until about 10 minutes before you're ready to serve them or just serve them at room temperature right away and enjoy! If chilling first, wait until you take them out of the fridge to drizzle them with the oil and vinegar or adding the salt and pepper. (the closer to room temp they are, the more flavorful they'll be)
Extra Tip
If you'd prefer a warm/hot Asparagus appetizer or side dish, you can wrap the already assembled asparagus spears in thin strips of thawed, store bought puff pastry and bake it for 12 to 15 minutes in a 400 degree oven, checking at about the 12 minute mark to make sure the pastry isn't burning.
Today I'll be linking up with: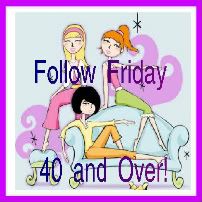 />